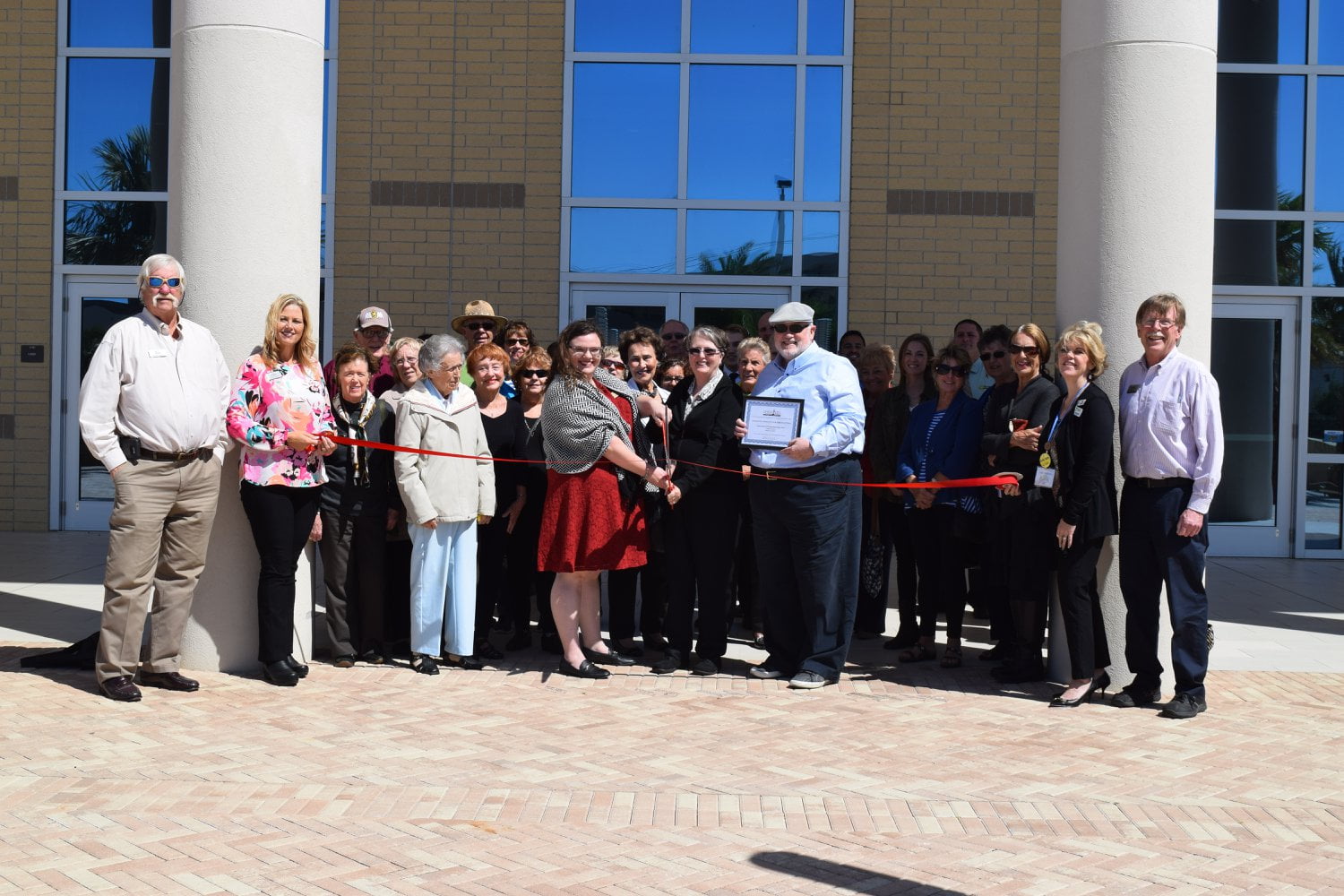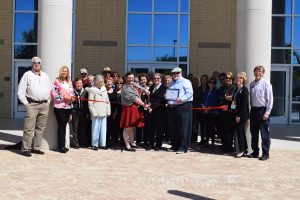 On Tuesday, March 13th, the Venice Institute for Performing Arts (VIPA) held a ribbon-cutting ceremony, assisted by the Venice Area Chamber of Commerce. The ceremony was held to commemorate supporters of the Venice Performing Arts Center (VPAC) and the Institute who had given a donation to the "Buy-A-Brick" program. One brick for every donor was installed outside of the VPAC's front doors to commemorate our wonderful community and its support for the arts. VIPA would like to thank Bill Milner, conductor of the Venice Concert Band from 1996 to 2016, Mel Storm and Barbara Shanko, Patricia and Michael Dunlap, dedicated volunteers, Rita Demers, and DKE Investment Council – the first business brick to be laid for the courtyard.
VIPA would also like to thank all participants and community members in attendance, whose unwavering dedication is what allows the Institute to continue its mission of bringing world-class entertainment to Venice and the surrounding areas, as well as supporting and growing its five educational programs for Sarasota County students. Thank you to co-founders and Angel donors Michael and Bonnie Hartley, Producer's Circle donor and board member Bea Holt, Director's Circle donor Rita Demers, who donated a beautiful player piano to the Institute along with over 100 player piano scrolls to entertain audiences as they enter and leave the building, and Gold sponsor Premier Community Bank.
Last, but certainly not least, VIPA would like to take a moment to thank each one of its 2017-2018 season sponsors: Diamond sponsors the Erhart Family Foundation and the Herald Tribune Media Group, Platinum sponsors DKE and the Gulf Coast Community Foundation, Gold sponsors WUSF and Premier Community Bank, Silver sponsor J2 Solutions, and Bronze sponsors Ajax Paving and Brew Burgers. Without our sponsors, and without our volunteer team comprised of over 200 members, none of this would be possible. The Venice Institute for Performing Arts at the Venice Performing Arts Center was founded for the community, and to see the community respond in such a positive and supportive manner is something special that can never be forgotten.
https://veniceperformingartscenter.com/wp-content/uploads/2018/03/ribbon-cutting-2.jpg
1000
1500
Ben Gallaher
https://veniceperformingartscenter.com/wp-content/uploads/2018/05/VIPA-logo-header.png
Ben Gallaher
2018-03-19 11:38:53
2018-10-04 16:05:53
Ribbon Cutting Ceremony at the VPAC!