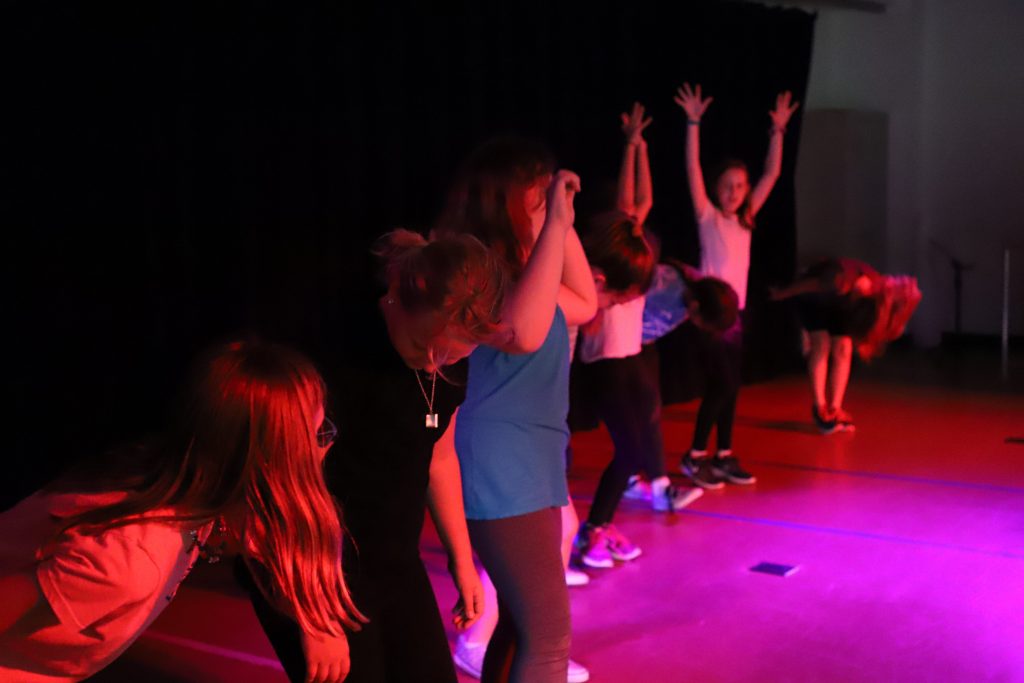 Benefits of Arts Education
As educators, mentors, and arts-industry professionals ourselves, the management team of Venice Institute for Performing Arts and our board members are loyal advocates for the continual integration of arts and education in our local community. Our location in the state-of-the-art VPAC on Venice High School's campus has provided us with ways to instill a greater passion for and a working knowledge of the arts in local students. This allows us to accomplish our mission of sustaining the local arts community through innovative educational programs on a daily basis.
Arts education matters for all students at all levels of education. VIPA currently has 5 educational programs: apprenticeships for Venice High seniors and juniors, internships for VHS seniors, masterclasses and workshops with arts professionals and entertainers, "Tech Talks" outreach program with local schools, and the most recently implemented VIP Arts Academy during the summer with weekend classes and workshops for all ages and members of the community.
Incorporating the arts into education makes a significant contribution to helping all students be successful in not only school, but also in their professional career and personal life outside of school. Investing in and implementing arts educational programs in our schools helps to produce the kind of learning environment that is most ideal for both teacher and student success by fostering innovation, igniting and supporting creativity, creating a positive culture, positive school identity, a willingness to learn new things, and an increase in student attendance.
Arts education truly improves school culture, as well as student outlook. For instance, the VPAC is a no-judgement, safe-space for not only our performing arts students, but also for any student on the Venice High campus if they so need a place to go to freely express themselves. We enjoy working with the VHS teachers to continue providing special opportunities for their students; exhibiting student artwork of all dimensions in our lobby, opening our doors for the community to view student work, creating graphics and advertising for the VHS Drama performances, and hosting fundraisers for the VHS Chorus and other school clubs.
Aside from the in-school benefits, such as increased GPA's and test scores, higher attendance, and greater class participation, an education incorporating the arts has numerous positive effects on a students life outside of the classroom. Students who receive an education rich in the arts are better equipped to think creatively and imaginatively, are more adaptable to different situations, and have a greater sense of self and higher self-confidence.
Through theatre and the performing arts, as one example, students learn to articulate their intentions with more clarity, receive and offer constructive criticism, collaborate as a team to achieve common goals, and actively listen to and respect other's ideas, which all contribute to a greater level of self-confidence and purpose. This same arts-rich education provides a marketable skill-set for a students professional career as well, instilling problem-solving skills, inventiveness, quick-thinking and reasoning ability, and professional communication skills.
All of these effects are an immense leg-up for these art students as they move on from secondary education and experience college life and their future careers. As an apprentice with VIPA, students learn to develop a cross-cultural understanding and social tolerance through working hands-on with performing arts professionals of all ages, backgrounds, cultures, and careers.
Through this experience, we aim to prepare our students for their futures in an increasingly global and culturally diverse world. VIPA's arts educational programs allow students to experience what it feels like to be an active member of the arts community, work amongst their peers, artistic professionals and community members, and to inspire creativity with the hope that they will in-turn become another advocate for the arts in their future of which our society so desperately continues to need.
Click here to see the ways in which YOU can be a part of VIPA's mission and a supporter of arts education!
https://veniceperformingartscenter.com/wp-content/uploads/2018/05/Tech-Talks.jpg
683
1024
Ben Gallaher
https://veniceperformingartscenter.com/wp-content/uploads/2018/05/VIPA-logo-header.png
Ben Gallaher
2018-05-14 15:34:35
2018-10-04 15:47:10
Benefits of Arts Education