Top 5 Things to Do in Venice, Florida
Our beautiful beachside town of Venice, lined with sunlit palm trees, is brimming with vibrance; from the numerous local artists to the historical architecture seen throughout downtown, and unique cuisines from the various restaurants strewn about Venice island. Known for a laidback, leisurely lifestyle, Venice has a seemingly endless variety of events and festivals throughout the year, including concerts, plays, parades, art fairs, and more.
As the not-for-profit management company of the VPAC– the largest performing arts center in the area – the Venice Institute for Performing Arts(VIPA) brings more arts and culture to this already culturally diverse and art-oriented community, with a mission to put Venice on the map as a performing arts destination for all to enjoy.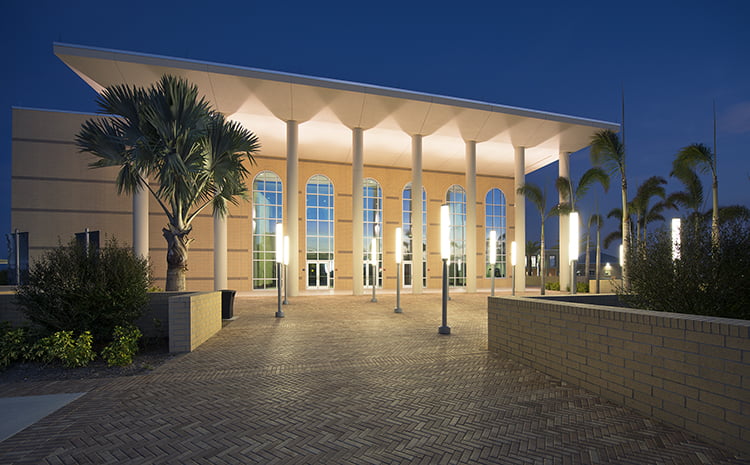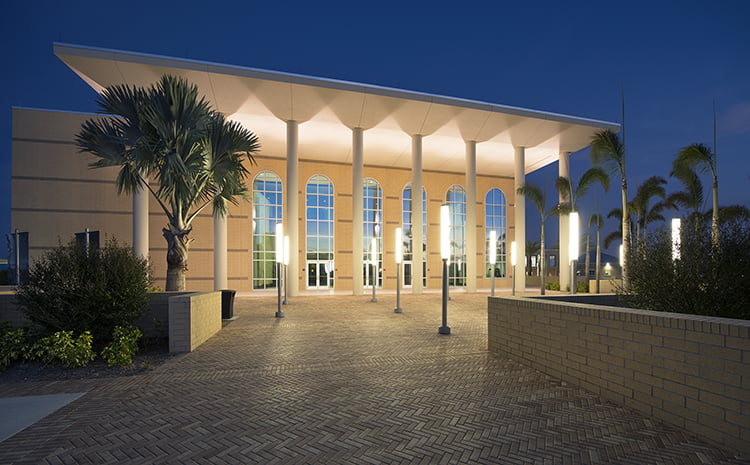 Here is a list of VIPA's top 5 things to do in Venice:
Caspersen Beach
Caspersen Beachis a haven for shell-collectors and those looking to dig up fossilized sharks' teeth. With so many slices of paradise to explore in Sarasota County, Caspersen should be high on your "to-see" list. It is one of the more secluded beaches in the area, making it one of our local favorites. Across from Caspersen, along the Intracoastal Waterway, there is a coastal nature trail to meander through, as well as a playground for the kids and plenty of picnic tables.
Venice Farmers Market
Recently celebrating its 20th year anniversary, the Venice Farmers Marketis a well-established and popular local weekend activity. This open-air market is leisurely way to spend your Saturday mornings, explore downtown Venice, and bag up fresh, organic produce for your weekly meals. Another great option for fresh produce and yummy goodies is Detwiler's Farm Market, located just off the Island.
Peruse Venice Main Street
Offering an eclectic mix of quaint boutiques, cafes, restaurants, thrift stores, and galleries, strolling down the main avenue of Venice Island makes for a well-spent afternoon. Pop into Ciao Gelatofor a deliciously chilling treat, or indulge in authentic Italian dishes and a glass of wine at Made in Italy. If you're on the hunt for unique treasures, make your way one street over, in Burgundy Square, and check out St. Mark's Divine Consign, as well as other fun thrift stores.
Find inspiration at the Venice Art Center
The history of the Venice Art Centerdates back to the 1950's, and has since experienced tremendous growth. All through the year, you can spark your creative interests by viewing the rotating exhibitions on display at the center, or take one of their 400+ art classes – options for both adults and children. The Art Center even has their own Italian cafe, open Mon-Fri from 11 am – 5 pm. Fellow artisans of Venice and tourists are sure to ignite their creative side after a visit to this local gem.
Watch the day end at Fins at Sharky's
Situated directly on Venice Beach next to the Venice Fishing Pier, Fins at Sharky's on the Pierhas a fantastic happy hour menu, and a killer sunset view to boot! End your day watching the sunset from their contemporary, breezy outdoor patio overlooking the Gulf while enjoying an expertly crafted cocktail or appetizer. Be warned — you may never want to leave your seat!
But wait… there's more!
To add even moreto your Venice "To-Do" list, VIPAis proud to announce that Venice will soon host global talents, yet again, for our upcoming performing arts season! VIPA has just recently announced our 2018/2019 season –Passport to the Arts. Passport to the Artswill bring different cultures and traditions from across the globe right here to Venice, Florida, traveling not only the world but through time and into your imagination as well. Take a journey with VIPA starting in Italy (An Afternoon of Operetta; Sarasota Opera), to Austria (Vienna Boys Choir), ending the season in Ireland (Rhythm of the Dance), and lots of destinations in between. Be sure to join us this season as we continue to bring the arts to Venice.
*For more information on Passport to the Arts, give us a call or sign up for our email list. General Public: packages on sale May 1st; individual tickets on sale June 4th. Donors and email subscribers always get first priority for sales (beginning April 23rd), so be sure to sign up if you have yet to do so.
https://veniceperformingartscenter.com/wp-content/uploads/2018/05/Venice-Downtown.jpg
751
1024
Ben Gallaher
https://veniceperformingartscenter.com/wp-content/uploads/2018/05/VIPA-logo-header.png
Ben Gallaher
2018-04-17 15:02:02
2018-10-04 15:54:00
Top 5 Things to Do in Venice, Florida