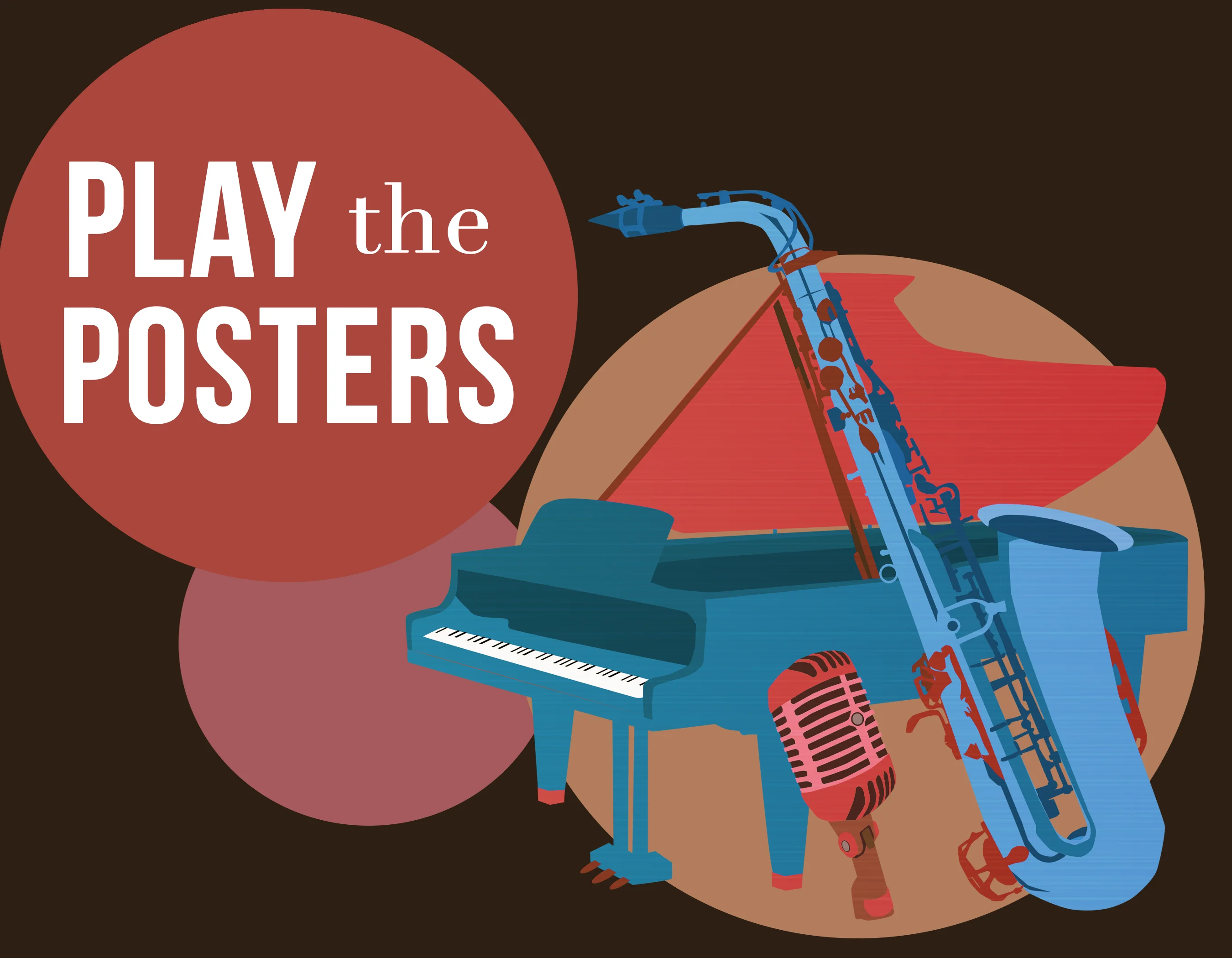 Local Legend Dick Hyman Returns to the VPAC Stage
The Venice Institute for Performing Arts is proud to present:
Plays the Posters: A Jazz Trio
Featuring Dick Hyman, Ken Peplowski, and singer Clairdee
Tuesday, February 12th at 7pm
Renowned jazz musician and local legend Dick Hyman returns to the VPAC stage on February 12th, 2019 alongside long-time stage partner and clarinetist Ken Peplowski! The two will be joined by singer Clairdee, performing in Plays the Posters: A Jazz Trio. The show will be focused on recreating the history of jazz through its various stages and eras.
Jazz is a music genre that originated in the African-American communities of New Orleans in the late 19th and early 20th centuries and developed from roots in blues and ragtime. Jazz is seen by many as "America's classical music," and since the 1920s Jazz Age, jazz has become recognized as a major form of musical expression. Jazz has roots in West African cultural and musical expression and in African-American music traditions including blues and ragtime, as well as European military band music.
As jazz spread around the world, it drew on different national, regional, and local musical cultures, which gave rise to many distinctive styles. New Orleans jazz began in the early 1910s, combining earlier brass-band marches, French quadrilles, ragtime, and blues. In the 1930s, heavily arranged dance-oriented swing big bands, Kansas City jazz (a hard-swinging, bluesy, improvisational style) and Gypsy jazz (a style that emphasized musette waltzes) were the prominent styles. Bebop emerged in the 1940s, shifting jazz from danceable popular music toward a more challenging "musician's music" which was played at faster tempos and used more chord-based improvisation. Cool jazz developed near the end of the 1940s, introducing calmer, smoother sounds and long, linear melodic lines.
The 1950s saw the emergence of free jazz, which explored playing without regular meter, beat and formal structures, and in the mid-1950s, hard bop emerged, which introduced influences from rhythm and blues, gospel, and blues, especially in the saxophone and piano playing. Modal jazz developed in the late 1950s and jazz-rock fusion appeared in the late 1960s and early '70s, combining jazz improvisation with rock music's rhythms, electric instruments, and highly amplified stage sound. In the early 1980s, a commercial form of jazz fusion called smooth jazz became successful, garnering significant radio airplay. Other styles and genres abound in the 2000s, such as Latin and Afro-Cuban jazz.
As Jazz has spent the last 120 years developing and evolving in America, Dick Hyman has been performing for nearly half of that time. Venice Gondolier Correspondent Grace Gilbert, who interviewed the jazz legend back in 2002, wondered how he got his start. "What you're imprinted with at an early age is what you're stuck with. I was "stuck" with all those good jazz classics: Art Tatum, Bix Beiderbecke, Louis Armstrong, Jelly Roll Morton and all the great players of the 1920s and 1930s." He is still writing music today, even after a long and successful career, because jazz keeps cultivating and changing.
Mr. Hyman has seen, played, and loved many different styles of jazz, and so wanted to express his appreciation for the art form with the community. His talents as a pianist, organist, arranger, music director, electronic musician, and, increasingly, as a composer have resulted in a long career involving film scores, orchestral compositions, concert appearances and well over 100 albums recorded under his own name. One of his most notable works was the soundtrack for the Woody Allen film "Moonstruck."
Ken Peplowski is a jazz clarinetist and tenor saxophonist born in Cleveland, Ohio, known primarily for playing swing music. He is sometimes compared to Benny Goodman in tone and virtuosity. "When you grow up in Cleveland, playing in a Polish polka band, you learn to think fast on your feet", says Peplowski, who played his first pro-engagement when he was still in elementary school. "From my first time performing in public, I knew I wanted to play music for a living." Peplowski has recorded approximately 50 CDs as a soloist, and close to 400 as a sideman – some of the artists he's performed/recorded with include Charlie Byrd, Rosemary Clooney, Peggy Lee, Benny Goodman, and Madonna.
Clairdee, who brands herself as a singer, educator, and arts advocate, has a mission "to engage, uplift and build community through music, creating a narrative that inspires beyond the stage." Heralded for her inventive artistry and magnetic stage presence, Clairdee's lustrous voice and expressive delivery hearken back to a time when jazz, pop, and rhythm and blues often blended seamlessly together. Her soulfully alluring vocal style has been featured in concert halls, festivals and nightclubs from Monterey, Edinburgh, Tokyo, Bangkok, Toronto, Paris, Moscow, and St. Petersburg Russia — to New York, New Hampshire, San Francisco and points in between. In addition to leading her world-class touring band, Clairdee has performed with some of America's legendary jazz artists including Dick Hyman, Bucky Pizzarelli, Houston Person, Cyrus Chestnut, and Nancy Wilson.  "Clairdee is a wonderful, swinging singer with whom I look forward to getting together with again and again," says Mr. Hyman.
Tickets for Plays the Posters: A Jazz Trio go on-sale on Saturday, October 6th, and run from $18 to $65. To purchase, go online to www.veniceperformingartscenter.com or call the box office Monday-Friday from 10am to 2pm.
https://veniceperformingartscenter.com/wp-content/uploads/2018/10/Playtheposters1.png
2100
2700
Ben Gallaher
https://veniceperformingartscenter.com/wp-content/uploads/2018/05/VIPA-logo-header.png
Ben Gallaher
2018-10-06 09:00:24
2018-10-16 13:51:08
Local Legend Dick Hyman Returns to the VPAC Stage