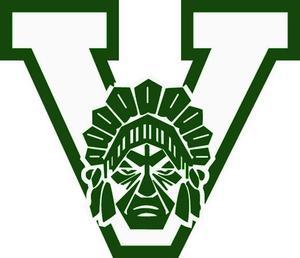 Venice High School Drama Department is pleased to present The Importance of Being Earnest 
Show dates are:
April 21 – 7:00 pm
April 22 – 2:00 pm and 7:00 pm
April 23 – 2:00 pm
The Importance of Being Earnest, A Trivial Comedy for Serious People is a play by Oscar Wilde. First performed on 14 February 1895 at the St James's Theatre in London, it is a farcical comedy in which the protagonists maintain fictitious persona to escape burdensome social obligations.
Synopsis
John Worthing, a carefree young gentleman, is the inventor of a fictitious brother, "Ernest," whose wicked ways afford John an excuse to leave his country home from time to time and journey to London, where he stays with his close friend and confidant, Algernon Moncrieff. Algernon has a cousin, Gwendolen Fairfax, with whom John is deeply in love. During his London sojourns, John, under the name Ernest, has won Gwendolen's love, for she strongly desires to marry someone with the confidence-inspiring name of Ernest. But when he asks for Gwendolen's hand from the formidable Lady Bracknell, John finds he must reveal he is a foundling who was left in a handbag at Victoria Station. This is very disturbing to Lady Bracknell, who insists that he produce at least one parent before she consents to the marriage.
Returning to the country home where he lives with his ward Cecily Cardew and her governess Miss Prism, John finds that Algernon has also arrived under the identity of the nonexistent brother Ernest. Algernon falls madly in love with the beautiful Cecily, who has long been enamored of the mysterious, fascinating brother Ernest.
With the arrival of Lady Bracknell and Gwendolen, chaos erupts. It is discovered that Miss Prism is the absent-minded nurse who twenty years ago misplaced the baby of Lady Bracknell's brother in Victoria Station. Thus John, whose name is indeed Ernest, is Algernon's elder brother, and the play ends with the two couples in a joyous embrace.